John Wetherbee, Staff Meteorologist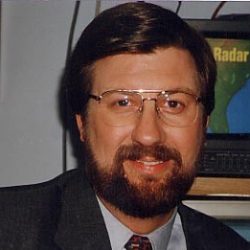 Yes, Wetherbee is his real last name!
John is a sealed as a Certified Broadcast Meteorologist by the American Meteorological Society, their highest certification. John has served as president of a local AMS chapter and continues to serve on national committees, currently on the AMS Broadcast Meteorology Board. And he was inducted in 2014 for "career achievements" into the Georgia Radio Hall of Fame.
John and his wife are proud parents of three daughters and two son-in-laws, and four grandchildren. And there's a dog, two cats and three fish. John is also a huge college football fan.